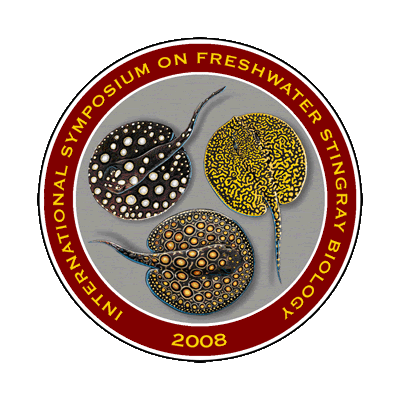 Andaba navegando en una de mis páginas favoritas (hacía mucho que no la visitaba) y encontré que del 6 al 9 de agosto, se llevará a cabo en la ciudad de Chicago, Illinois; el

International Symposium on Freshwater Stingray Biology 2008

.
Las conferencias serán las siguientes:
Stingrays and Snakes: 100 Miliones Years of Evolution
Stingray Breeding Program at the Shedd Aquarium
Status of Stingray Conservation in Brazil
Stingrays of the Tocantins River System

Health Management of Freshwater Stingrays
Ultrasound Evaluation of Pregnacy in Freshwaters Stingrays
Stingray Breeding Program at Belle Isle Aquarium
Concepts in Filtration and Water Quality
Techniques for Breeding Brazilian Stingrays
Stingrays in the Wild
Interesados en acudir al evento o en solicitar mayor información como costos, conferencistas, programa y actividades, etc. Dar click
aquí
.



Fuente:
www.monsterfishkeepers.com
P.D. Me enteré, por el Blog de Benny, que próximamente se va a realizar el

XII Encuentro Nacional de Acuariofilia

en la ciudad de Guadalajara, Jalisco. ¡Ojalá y se ponga bueno!.

Más información en su blog.